Thu, 27 December 2018
"I Believe in the Cold Call" | Patrick Kingshill | Episode 485
Patrick Kingshill was born in Eureka California. Patrick received his BFA from San Jose State University and MFA from the University of Nebraska, Lincoln. In 2014 Patrick studied glass and ceramics at the University of Sunderland, England and has recently worked as an apprentice for Takeshi Yasuda in Jingdezhen, China. Patrick now lives in Santa Fe, New Mexico.
---
Tue, 25 December 2018
Going Smaller to Make More | Christine Tenenholtz | Episode 484
Christine Tenenholtz has been making her way in clay for nearly 25 years. After apprenticing with a few established potteries Christine discovered a love of product design and production. Christine struck out on her own with a signature line of mid range, colorful, functional work, selling primarily in the Southwest, and in her thriving Etsy shop.
---
Thu, 20 December 2018
A Pottery Story from Trinidad | Bunty O'Connor | Episode 483
Bunty O'Connor learned pottery at evening classes in 1970. Interested in using local clay, Bunty collected and tested different clays of Trinidad. In 1987, Bunty and husband Rory, started Ajoupa Pottery making terra-cotta figurines and exporting in the Caribbean. Globalization eventually caused the closure of the business. Bunty now teaches mosaic and Raku workshops and works on making whatever she wants!
---
Tue, 18 December 2018
Promoting Music with Clay | Marc Armitano Domingo | Episode 482
Marc Armitano Domingo was born in Northern California. He spent his childhood traveling to Venezuela where his parents are from and fell in love with Baroque music from a young age. His Grandparent & apos;s house was covered in Venezuelan art, Bromeliads, and a vast collection of Orchids on their roof. His passion for Baroque music led him to study Historical Performance on Viola da Gamba where he learned more about Baroque and Renaissance art and especially ornamentation. In Baroque music, pieces are usually left quite bare and minimal and it is up to the performer to add expression, graces, trills, and other agrément. In this style, Marc uses simple forms and adds appliqués, etchings, and other decorating techniques to create variety and beauty in a piece. Most of his work has some sort of utilitarian purpose.
---
Thu, 13 December 2018
"I Don't Believe in Talent" | Jami Porter Lara | Episode 481
Jami Porter Lara began working in ceramics after a 2011 trip to Mata Ortiz, Mexico, where she learned to forage and prepare clay, build coiled vessels, burnish, and pit-fire in reduction. Jami's conceptual ceramics project, which contemplates the plastic bottle as a contemporary artifact, has been widely exhibited, including a 2017 solo show at the National Museum of Women in the Arts in Washington, D.C. Jami lives in Albuquerque, NM.
---
Tue, 11 December 2018
A Slip Caster in Ireland | Rebecca Killen | Episode 480
Rebecca Killen, a graduate of Belfast School of Art, is a ceramic designer-maker living and working in County Down, N. Ireland. With a love of curating collections of complementary objects, Rebecca aims to create ceramic products that can evoke memories, a sense of nostalgia or serve as decorative pieces in the home to be used and treasured for years to come. Our bottles, dishes and vessels are made in small batches using the slip casting technique.
---
Thu, 6 December 2018
Using the Seasons as a Making Guide | Sarah Beth Elkins | Episode 479
Sara Beth Elkins is a small batch potter working out of her home studio in Lubbock, Texas. Sarah Beth find joy in replicating patterns, textures, and color from daily life and filtering them in and out of her work to create a sense of comfort or nostalgia. Sarah Beth allows her work to transition in color/theme with the seasons to keep things fresh! Sarah finds the composition and marks in her work to be very organic, yet also structured. Each piece dictates it's own path in Sarah Beth's studio, allowing patterns and textures to naturally flow onto the surface. The majority of Sarah Beth work focuses on functionality. Not only does Sarah Beth's want you to enjoy the presence of the pot itself, but also physically incorporate it into your daily routine. Connecting from Sarah Beth's hands to yours.
---
Tue, 4 December 2018
Marketing Tips | Cathy Terepocki | Episode 478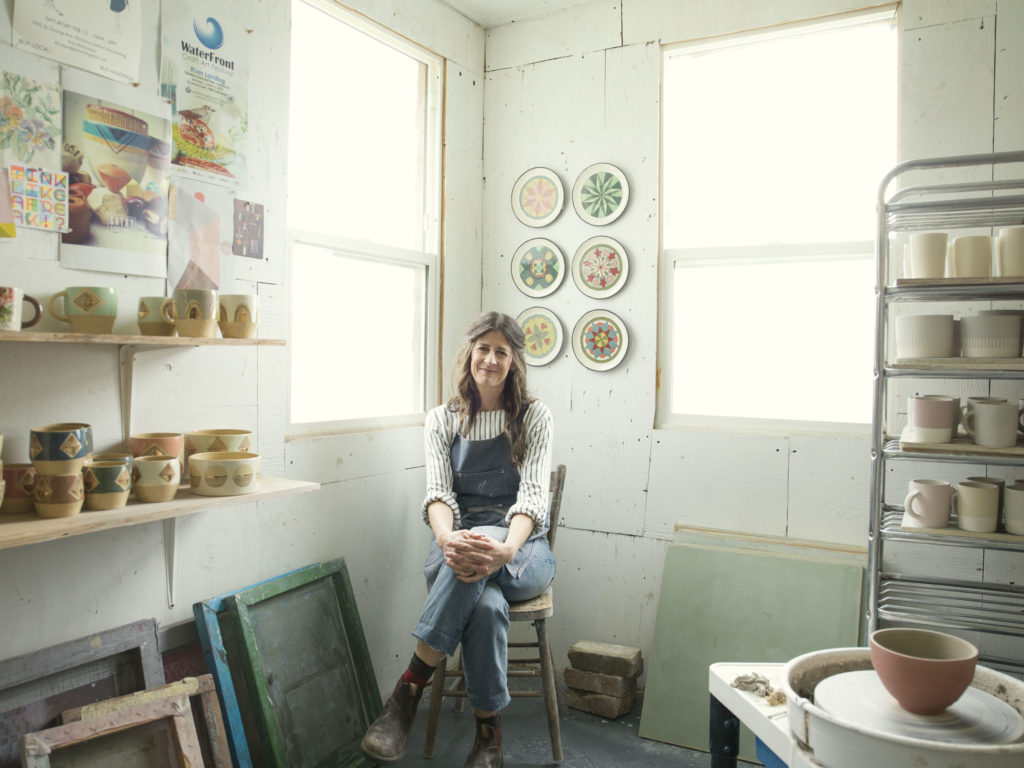 Cathy Terepocki has been working full-time as a ceramic artist for fourteen years. Cathy's functional work and jeweler is sold in shops and galleries in North America and she has also developed a portfolio of one-of-kind pieces and conceptual projects. In the Spring of this year (2018) several of her designs were launched at Anthropologie stores Internationally. Cathy lives in Yarrow, BC with her husband and 3 children.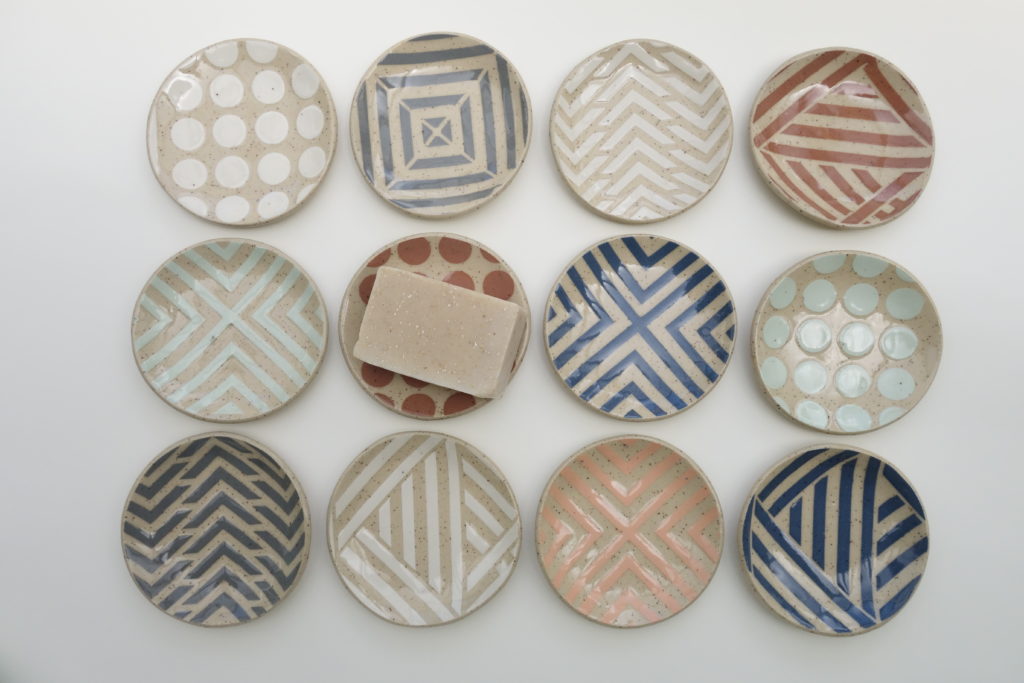 ---