Thu, 28 December 2017
A Brick & Mortar Business | Tiffany Thomas | Episode 383
Tiffany Thomas is a potter and painter from Florence, South Carolina, where she grew up in a large family on a farm outside of town. Tiffany found art at Francis Marion University and immediately fell in love, immersing herself into clay and painting. Tiffany received her BA from Francis Marion University in 2012 and she now runs a brick and mortar artisan shop and art studio in a revitalized area of downtown Florence.
Tiffany's clay work is carved porcelain gemstone pieces and layered abstract paintings. Tiffany's gemstone pottery depicts the fragility of humanity- it's her way of coping with racism, fear, and confusion. While growing up Tiffany was deeply sensitive to the world around her and often retreated into herself for comfort. During her teenage years, Tiffany dealt with bullying and racism, but didn't develop a way of healing until she found solace in clay. Tiffany's work has evolved from carving words and phrases of self care into her pieces to layered complex gems that depict positive thoughts and emotions. The lush, overly layered colors and textures mimic a constant reminder to be gentle and take care of one's self. The world can be harsh and strenuous. Tiffany's hope is that her work calls you to admire and remember the preciousness of life.
---
Tue, 26 December 2017
An Eighth-Grader Making Pottery | Fin Barnes-Long | Episode 382
Fin Barnes-Long is 12 years old and his love of ceramics started in an after-school activity about a year ago. Fin now has his own studio in the corner of the family garage where he loves creating something out of nothing, and making it as perfect as he can!
---
Thu, 21 December 2017
An Honest Discussion About Making It as a Potter
Ben Jordan was born and raised in the American Southwest. He earned a bachelors degree in Sociology at Northern Arizona University before discovering a passion for clay in 2006. After completing a Bachelors of Fine Art in ceramics at Northern Arizona University he went on to work and apprentice in the city of Groningen, in the Netherlands. After finishing a residency at the Red Lodge Clay Center in 2014, he went on to obtain his Masters in Fine Art in ceramics from Virginia Commonwealth University. After graduate school Ben completed a year long ceramics residency at Pocosin Arts in North Carolina. In September of 2017 Ben will be headed to Montana to begin a long term residency at The Clay Studio of Missoula.
---
Tue, 19 December 2017
The Wondering Stage | Molly McGuire | Episode 380
Molly McGuire | Episode 380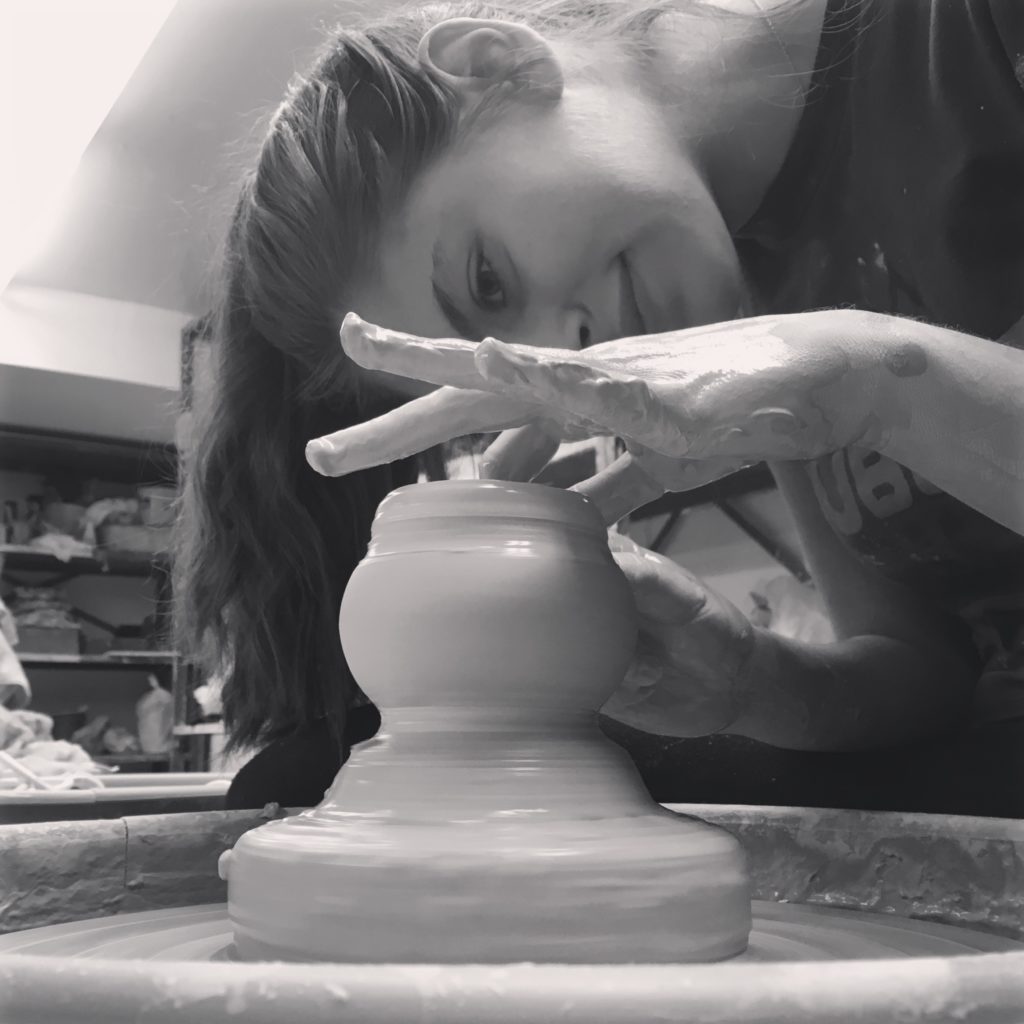 Molly McGuire graduated with a BA in ceramics from Central Connecticut State University. Molly's work is focused on texture and creating a tactile experience in everyday objects such as mugs, cups, and lamps. When Molly is not creating, she serves as the gallery coordinator for the university and works at a local museum.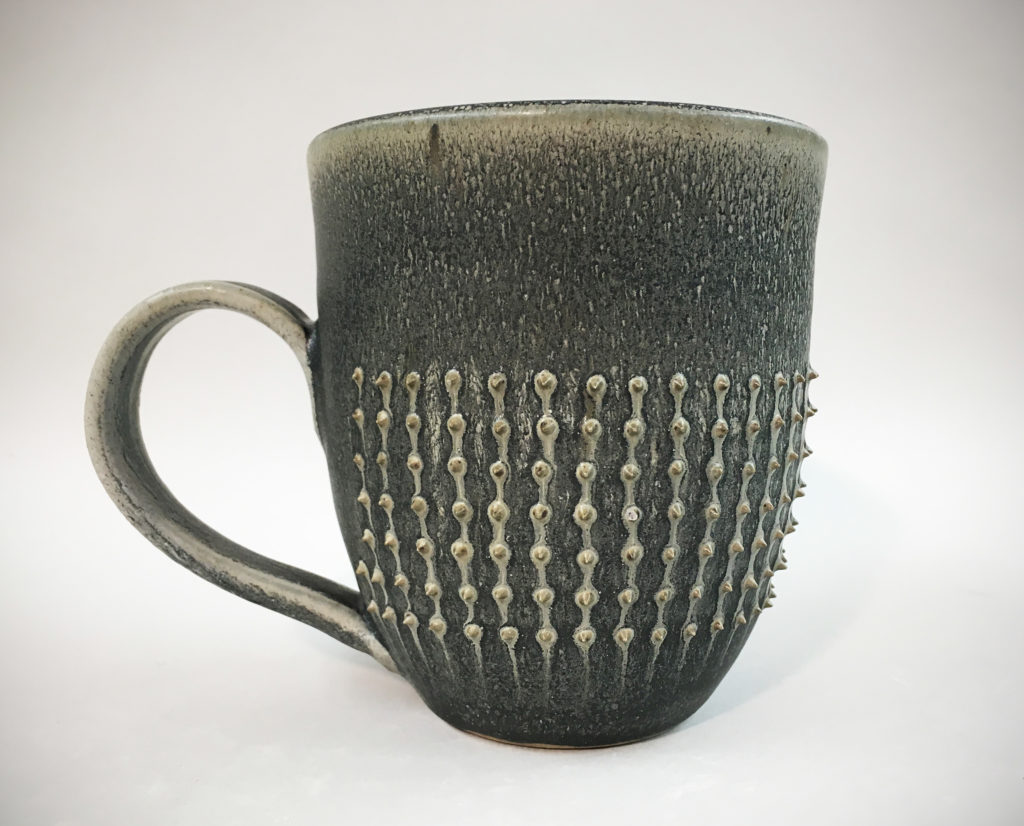 ---
Thu, 14 December 2017
Pursuing the Business of Clay | Tabbatha Henry | Episode 379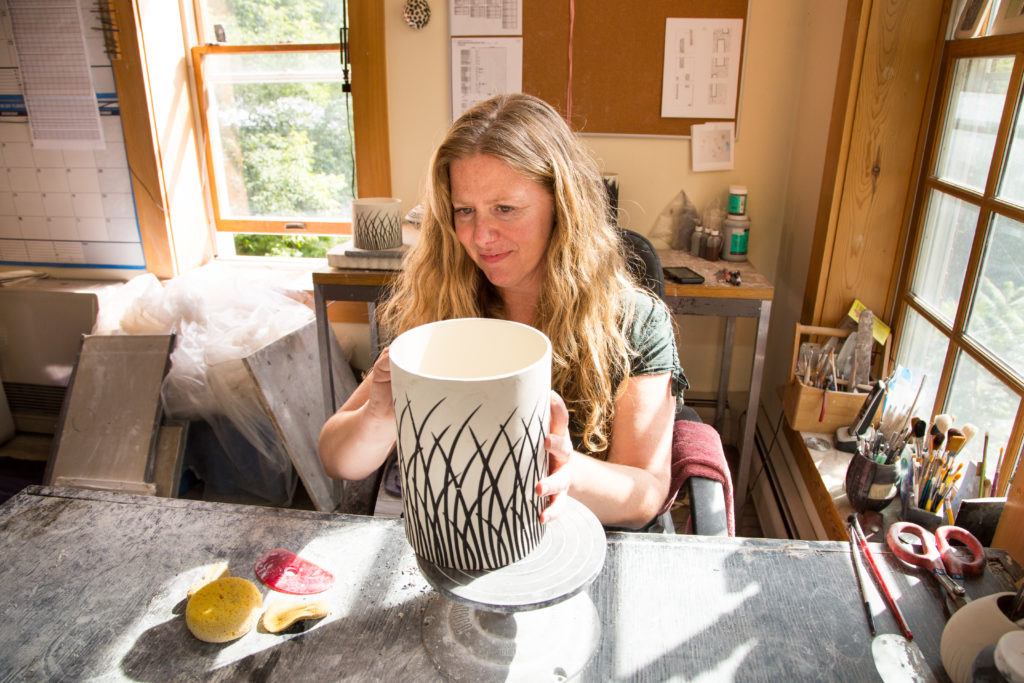 Tabbatha Henry is a ceramic artist, designer, and educator in Vermont. A sculptor by nature, Tabbatha currently runs a business creating translucent porcelain lighting and site specific installation sculpture. Tabbatha's work can be purchased in fine art galleries across the country, as well as a catalog or two, online via Tabbatha's website, and in her flagship retail and design studio.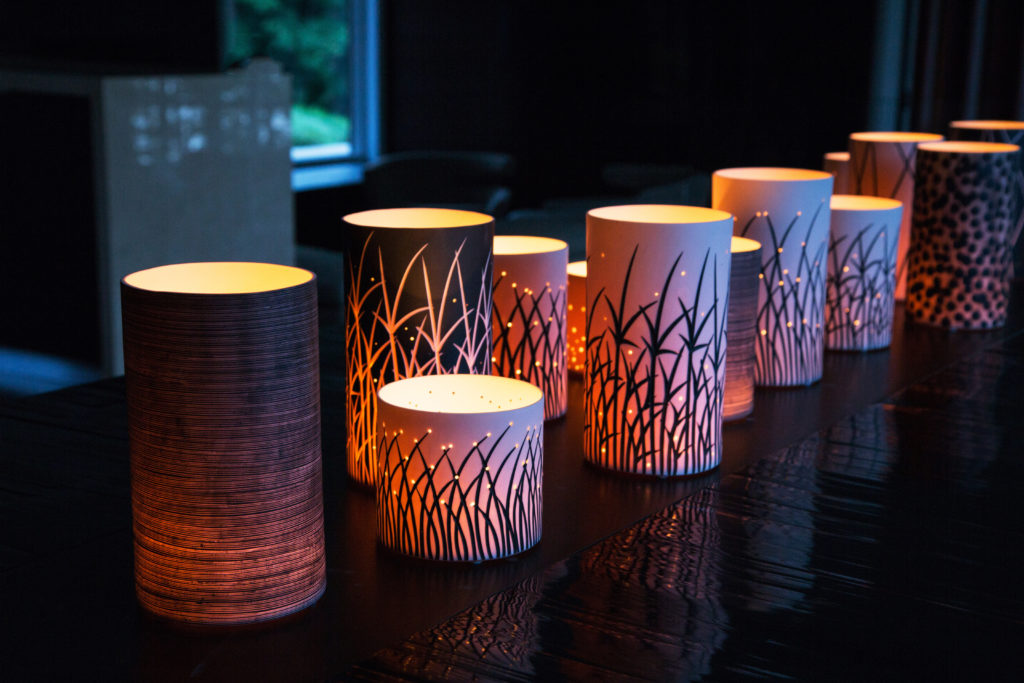 ---
Tue, 12 December 2017
Why Grad School | Naomi Clement | Episode 378
Naomi Clement is an artist and educator who explores ideas of home and belonging through the powerful lens of functional ceramics. She received her MFA from Louisiana State University in 2017, and her B.F.A from the Nova Scotia College of Art & Design University in 2003. Naomi has exhibited her work throughout the U.S. and Canada, and was recently named a 2017 Emerging Artist by Ceramics Monthly magazine.
---
Thu, 7 December 2017
Courage to be a Creator and to Sell | Olivia Walker | Episode 377
Olivia Walker originally studied English Literature and History in Edinburgh, but after graduating she took a summer job in a craft gallery and fell in love with the ceramics she was selling. This led Olivia on a ten year journey in which she went to Japan and lived with a potter, completed an MA in ceramics, and completed a year long part-time apprenticeship with Julian Stair. Olivia is now working as a ceramicist and mainly based in Barcelona, but with another studio in Devon, England, which is waiting for her to return to it.
---
Tue, 5 December 2017
A Unique Style | Larissa Warren | Episode 376
Australian ceramist Larissa Warren has her own unique approach to clay. With a passion for traditional Japanese neriage techniques, Larissa creates some engaging surfaces. Working with translucent porcelain, she utilises plaster moulds and incredibly thin slip casting techniques and combines a variety of coloured clays and rocks, such as trachyte, with elaborate mixed clay pattern blocks.
---