Thu, 21 December 2017
An Honest Discussion About Making It as a Potter
Ben Jordan was born and raised in the American Southwest. He earned a bachelors degree in Sociology at Northern Arizona University before discovering a passion for clay in 2006. After completing a Bachelors of Fine Art in ceramics at Northern Arizona University he went on to work and apprentice in the city of Groningen, in the Netherlands. After finishing a residency at the Red Lodge Clay Center in 2014, he went on to obtain his Masters in Fine Art in ceramics from Virginia Commonwealth University. After graduate school Ben completed a year long ceramics residency at Pocosin Arts in North Carolina. In September of 2017 Ben will be headed to Montana to begin a long term residency at The Clay Studio of Missoula.
---
Tue, 19 December 2017
The Wondering Stage | Molly McGuire | Episode 380
Molly McGuire | Episode 380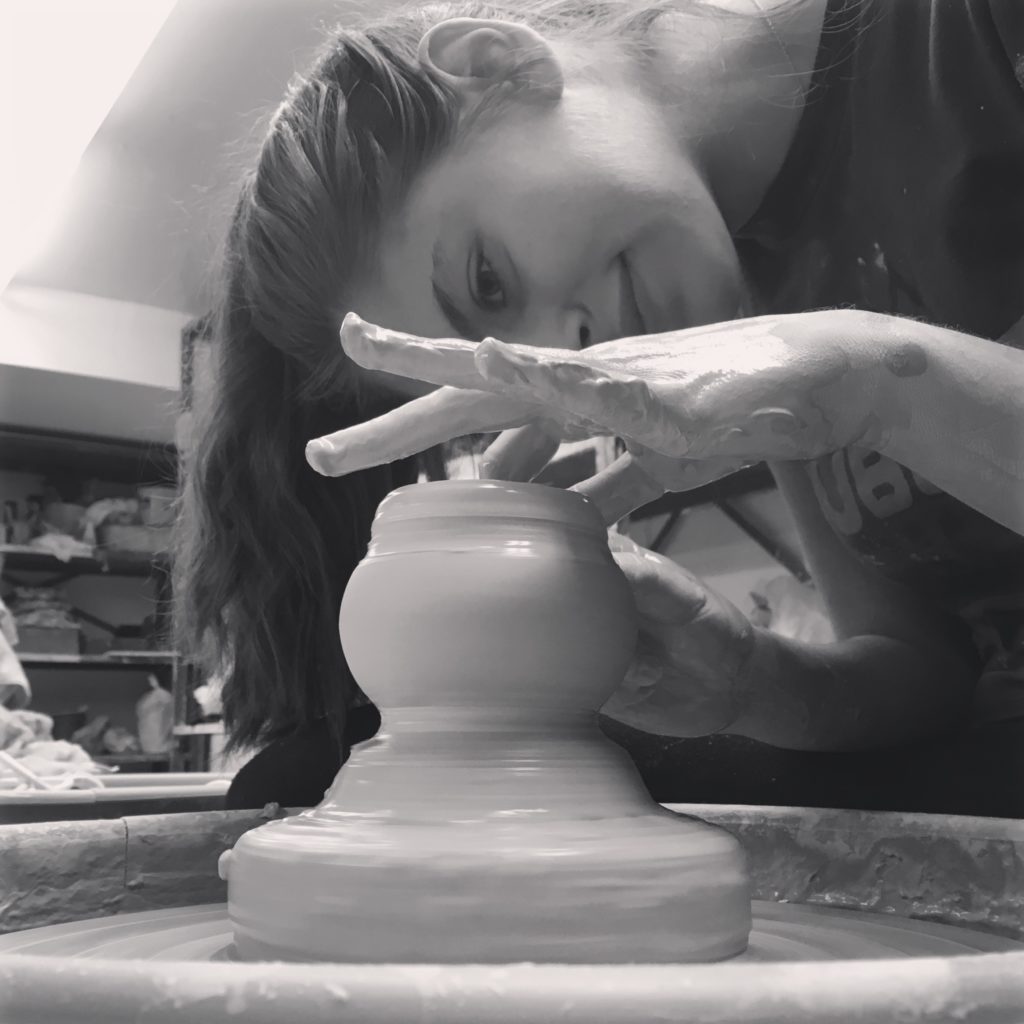 Molly McGuire graduated with a BA in ceramics from Central Connecticut State University. Molly's work is focused on texture and creating a tactile experience in everyday objects such as mugs, cups, and lamps. When Molly is not creating, she serves as the gallery coordinator for the university and works at a local museum.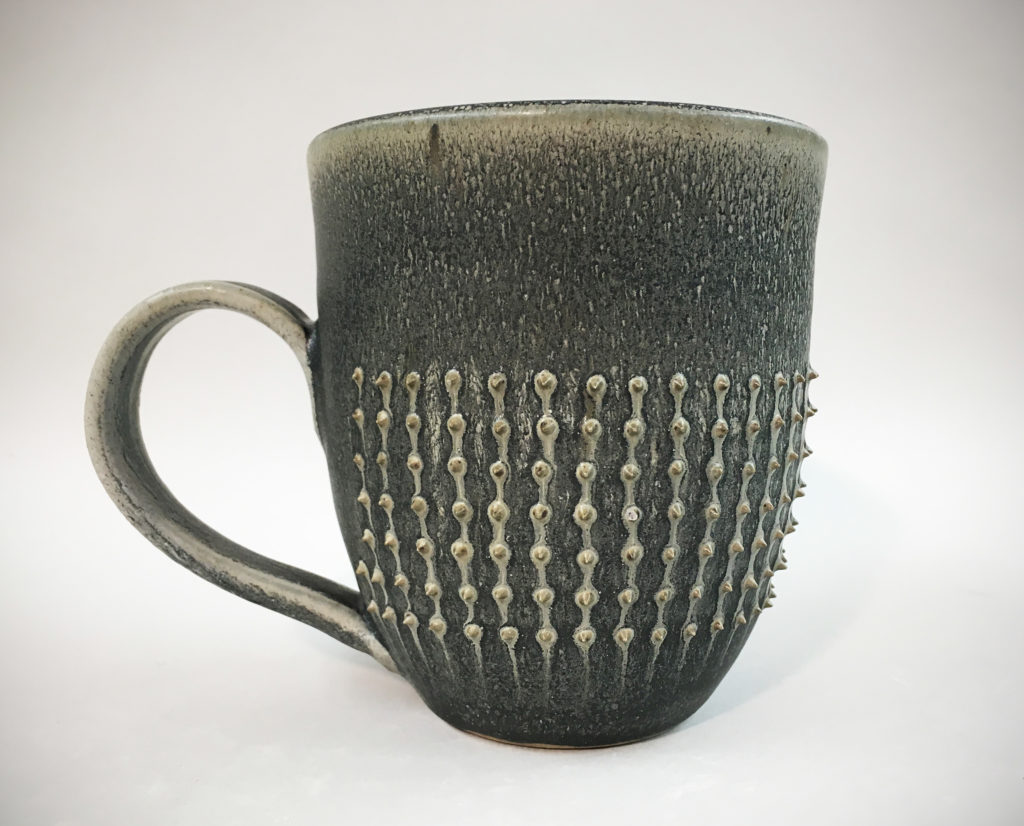 ---
Thu, 14 December 2017
Pursuing the Business of Clay | Tabbatha Henry | Episode 379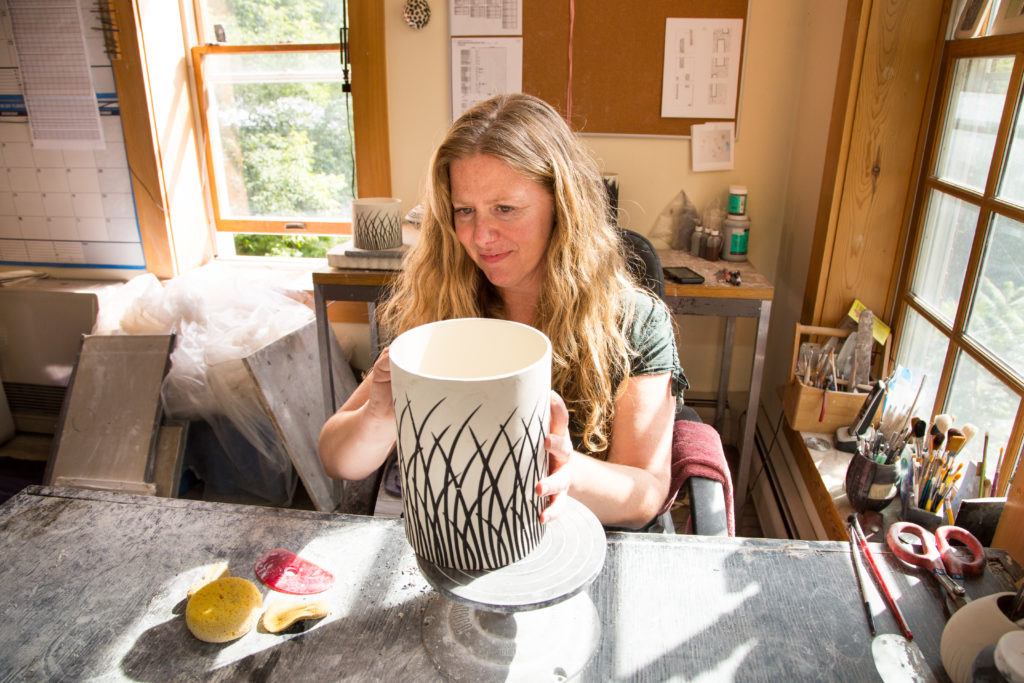 Tabbatha Henry is a ceramic artist, designer, and educator in Vermont. A sculptor by nature, Tabbatha currently runs a business creating translucent porcelain lighting and site specific installation sculpture. Tabbatha's work can be purchased in fine art galleries across the country, as well as a catalog or two, online via Tabbatha's website, and in her flagship retail and design studio.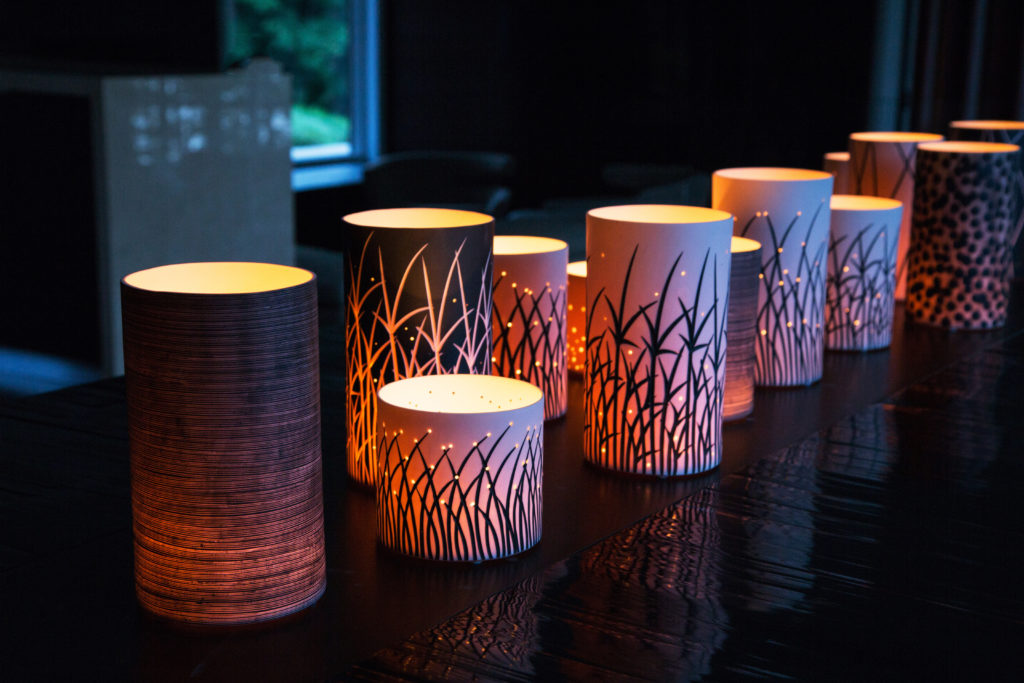 ---
Tue, 12 December 2017
Why Grad School | Naomi Clement | Episode 378
Naomi Clement is an artist and educator who explores ideas of home and belonging through the powerful lens of functional ceramics. She received her MFA from Louisiana State University in 2017, and her B.F.A from the Nova Scotia College of Art & Design University in 2003. Naomi has exhibited her work throughout the U.S. and Canada, and was recently named a 2017 Emerging Artist by Ceramics Monthly magazine.
---
Thu, 7 December 2017
Courage to be a Creator and to Sell | Olivia Walker | Episode 377
Olivia Walker originally studied English Literature and History in Edinburgh, but after graduating she took a summer job in a craft gallery and fell in love with the ceramics she was selling. This led Olivia on a ten year journey in which she went to Japan and lived with a potter, completed an MA in ceramics, and completed a year long part-time apprenticeship with Julian Stair. Olivia is now working as a ceramicist and mainly based in Barcelona, but with another studio in Devon, England, which is waiting for her to return to it.
---
Tue, 5 December 2017
A Unique Style | Larissa Warren | Episode 376
Australian ceramist Larissa Warren has her own unique approach to clay. With a passion for traditional Japanese neriage techniques, Larissa creates some engaging surfaces. Working with translucent porcelain, she utilises plaster moulds and incredibly thin slip casting techniques and combines a variety of coloured clays and rocks, such as trachyte, with elaborate mixed clay pattern blocks.
---
Thu, 30 November 2017
Working to be a Professor | Coleton Lunt | Episode 375
Coleton Lunt makes functional pottery and sculptural vessels. He fires his work in atmospheric kilns, utilizing the spontaneous nature of flame to decorate the surface of his work. He is equally passionate about teaching and loves sharing ideas and inspiration.
---
Tue, 28 November 2017
Finding a Theme | Samantha McInnis | Episode 374
Samantha McInnis is a native Floridian potter who spends her days creating ocean inspired ceramic art. Her primary source of inspiration is Florida's eastern coastline. Her art is characterized by coastal colors, flowing shapes and fine craftsmanship. After passing her portfolio review, Samantha was approved for her Bachelor of Fine Art concentrating in Ceramics from Florida Atlantic University. She graduated in 2011 upon completion of the student installation exhibition, Gamut. Samantha has since been evolving her craft as well as her company The Clay Cache. For the last three years, she has been participating in art shows throughout the east coast. She has shown her work in places such as the West Palm Beach Bridal Expo, Coral Gables Mad Hatter Festival and the Deerfield Beach Festival of the Arts. Some weekends she is set up at a monthly art walk in Fort Lauderdale and others she can be found at larger events such as the Dania Beach Arts & Seafood Festival. When she is not busy with shows she can be found in her Pompano beach studio inside Bailey Contemporary Art Center working on new ideas. Besides pop up shops, Samantha sells her work online through Etsy and Amazon Handmade. The Clay Cache can also be found in a few exclusive Florida boutique stores. Samantha's work is meant to serve as beautiful reminders to respect the natural world around us.
---
Thu, 23 November 2017
The ALL Right Potter | Ross Estep | Episode 373
Ross Estep is 22 years old. Ross was born without his left arm from the elbow down, but that has never stopped Ross from chasing down his dreams. Ross has always been determined to try everything, including pottery! Now Ross is hooked on clay and there's no looking back.
---
Tue, 21 November 2017
The Power of Periscope | Victoria Pamlenyi | Episode 372
Victoria Pamlenyi is a master sculptor, pyromaniac, and glaze alchemist. Victoria brings rehydrated dust of mountains to new life by shaping unique retrofuturistic creatures and fanged pots in her laboratory for inter-silicate research. Victoria is a fearless explorer, centrifugal sculptor, and is always ready to expertly share her supreme knowledge of everything clay with students and colleagues alike.
---